Richardson Holdings has announced the appointment of Portia Jayamaha as its new Finance Director and Anjolie Anne Balakrishnan as the Chief Revenue Officer of Richardson Outdoor.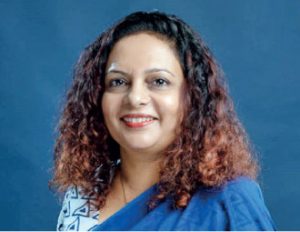 Richardson Holdings Director Finance Portia Jayamaha
Portia, an experienced finance leader who has worked in senior roles across several industries and brings with her a wealth of industry – related financial experience with responsibilities in Finance, Strategy, Technology, Lean and Business Transformation. Over the years she has accumulated experience in different industries which include Healthcare, Engineering, Leisure, Technology, Banking, Garments, Manufacturing, Retail, NGOs, etc.
"I am pleased to welcome Portia as the newest member of Richardson's leadership team. Jayamaha brings a wealth of knowledge and successful leadership experience that I know will be a tremendous asset to the organisation," said Richardson Holdings Managing Director Nazri Nizar.
Portia is a Fellow Member of the Institute of Chartered Accountants of Sri Lanka, Member of Chartered Institute of Management Accountants UK, Graduate from University of Sri Jayewardenepura in BSc accountancy Sp. and an MBA holder from University of Queensland. She also serves as the Alternate Chair of Women Empowerment and Leadership Development Committee of ICASL Sri Lanka.
Prior to joining Richardson Holdings, Portia worked as Director Finance and Transformation Lead at Hemas Hospitals Group heading Finance, IT and Digital, Lean, Strategy and Transformation and chaired many committees. During this time, she also implemented a Business Intelligence platform to support real time decision making and has led the implementation of front and back-end systems, taken the Hemas hospitals network into digital leadership with many innovative products and introduced Electronic Health records. She was appointed the Project Lead to transform the hospital and Lab group with the consultation of the Boston Consulting Group (BCG).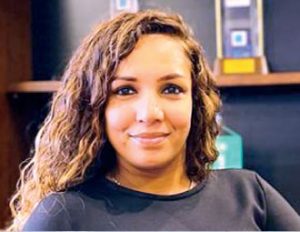 Richardson Outdoor Chief Revenue Officer Anjolie Anne Balakrishnan
Chief Revenue Officer Balakrishnan brings with her a wealth of experience and will steer the company to new revenue streams and accelerated levels of profitability.
Balakrishnan is a renowned media marketing professional with over 25 years of experience in the media industry. She began her career in 1997 at Maharaja Broadcasting and subsequently joined Asia Broadcasting Corporation in 1998. Balakrishnan's leadership and marketing prowess were evident during her tenure, serving as the Group Director of Marketing for 13 years at ABC Network.
Throughout her career, Balakrishnan has demonstrated an exceptional understanding of the media landscape, with a keen ability to identify emerging trends and translate them into successful marketing strategies. Her remarkable track record speaks volumes about her skills and expertise in the industry. Her vast experience has made her a highly sought-after figure in the media industry, with a reputation for delivering and driving growth for companies. Her contributions to the industry have been significant, and she has served as a mentor and inspiration to many aspiring Media Marketing professionals.
Richardson Holdings Managing Director Nazri Nizar said: "We are excited to have Ms. Balakrishnan join the Richardson team. She complements our strong performance-oriented culture, and we believe her impressive reputation for execution and achieving results makes her the right choice to our team. Balakrishnan's extensive experience will be a valuable addition to Richardson."